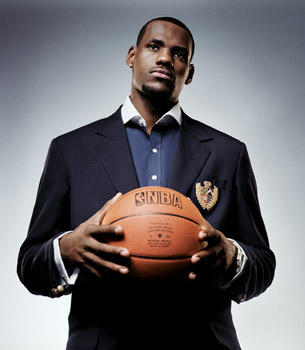 Last year, I felt extremely fortunate to witness first hand the beauty and excitement of that which is known as Golden State Warriors' 'Nelli-ball.' It goes against traditional personnel prototypes by insuring that a certain kind of player plays at every position including PF and C. Lumbering, one-dimensional C's and PF's do not exist in this style. Guards must be able to switch and hold their own against much bigger players - sometimes temporarily guarding PF's and C's in the post. It's success relies on mismatches, spacing, cuts, constant motion, and early offense by pushing the ball at every opportunity. The speed of the game is amped up to cause the opponent to play outside their comfort level, thus causing more mistakes and turnovers for the Warriors to capitalize on. At first glance it seems like a chaotic mess of improvisation, but in reality it is a structured system with rules to attack and react to what the defense is doing. On the defensive end, intensity, constant switching, harassing, swiping, and precise rotations are critical in order for 'Nellie-ball' to work. Teamwork and communication are paramount.
It takes a certain type of player to play successfully in this system. Last year's season ending rotation of Davis/Richardson/Jackson/Barnes/Harrington/Pietrus/Ellis/Beidrins made history and won fans all over by becoming the first eighth seed to defeat a one seed in a 7-game format playoff series. The style demands that the players on the court play fast and furious, expending a great deal of energy in the process. That is why it is important to have the personnel that could handle this style and a deep bench to allow the starters to recover and keep their minutes low.
This season, we came back with last years' rotation sans Jason Richardson. Barnes and Pietrus were counted on to be the main relief coming off the bench, but unfortunately, Barnes had one of his worst years as a pro due to the death of his mother, and Pietrus couldn't get it going early because of contract distractions and personal problems. The loss of these two key pieces, along with an under-utilized and undeveloped bench, resulted in what Nelson felt was the necessary evil of overplaying his big three weapons, Davis, Jackson, and Ellis, in order to squeeze out a win. Ellis was not the ideal 'Nellie-ball' player because he was under-sized for his postion, but he was too talented and valuable not to be on the court. In the end, however, the heavy minutes caught up to the stars and fatigue became the main reason why the Warriors were not able to make a strong finish to get into the playoffs.
What Mullin needs to do is assemble a deeper, stronger bench - one that will allow the stars to get their rest and enable them to play hard every second they are out there instead of pacing themselves for a 4th quarter push. That got me to thinking....what makes the ideal 'Nellie-ball' player. What does he need to look for, and who are the current NBA players that best fit this prototype?
Prerequisites for a 'Nelli-ball' player:



athleticism - must be able to get up and down the floor
exceptional shooting ability - must be able to hit from 15-feet out
size - ability to defend multiple positions
ball handling - must be able to protect the ball and imitate the offense and fast break
rebounding - solid rebounding
length and tenacity on defense - able to create deflections and/or change shots
quickness - able to create own shot and make split-second defensive rotations
Dream Team
PG: Derron Williams
SG: Tracy McGrady
SF: LeBron James
PF: Shawn Marion
C: Kevin Garnett
Poor Man's Team
PG: Jose Calderon
SG: Brandon Roy
SF: Andre Igudola
PF: Danny Granger
C: Josh Smith
Mullin needs to target players of similar attributes in the draft, overseas, D-Leauge, free agency, and through trade in order to insure the success of 'Nellie-ball'. It takes a whole hell of a lot out of a player so you better have as many guys on your roster that are up to the task.
Who else do you think fulfills the 'Nellie-ball' prerequisites?